---
Welcome to the all-new TICO Talk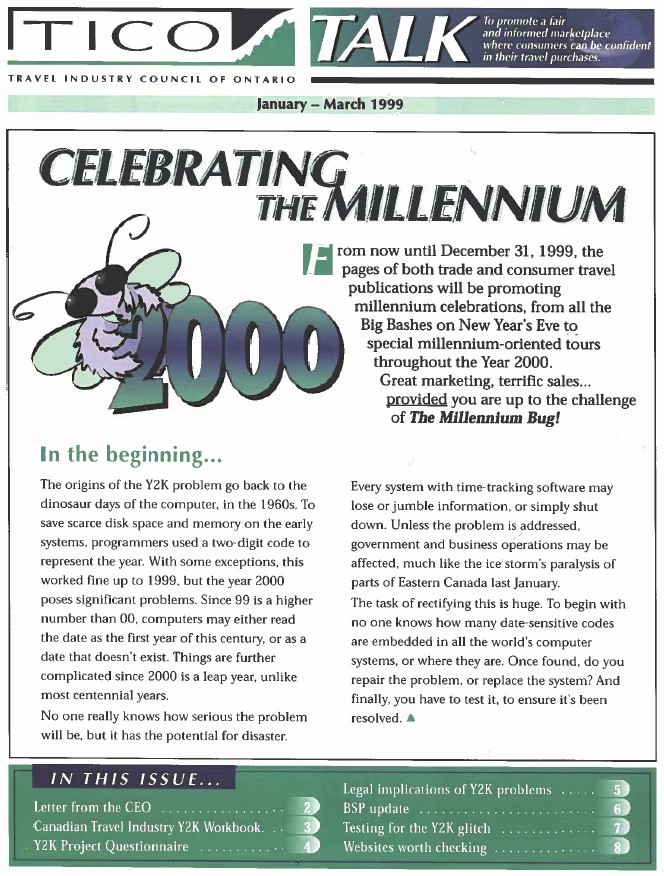 TICO Talk celebrates 20 years
Did you know that TICO Talk celebrated its 20th anniversary this year? The very first edition was published in the spring of 1999, just two years after TICO was created, and marked the start of one of TICO's most important ways of communicating with Ontario's travel industry. Since this time, we have published dozens of TICO Talks, sharing with you the importance of consumer protection and updates on matters important to Ontario's travel industry.
The first edition was all about preparing for 'Y2K' – year 2000 – and whether computer systems would continue to function as the clock struck midnight. While Y2K came and went without any major impact, technology has continued to change the way we do business and communicate with one another.
TICO Talk has evolved over time, moving from a printed and mailed newsletter, to an online PDF publication distributed by email. While our social media platforms are thriving – please use the icons in the top right corner of your browser to check them out – you have also told us that TICO Talk remains a valuable medium for you. This is the next evolution of TICO Talk, moving to an online magazine format. This new format allows TICO to share multimedia content with you, including more images and videos right in the publication. And, it adjusts to fit your screen, meaning it's just as easy to read on your phone or tablet, as it is on your computer.
Your feedback on TICO Talk
In the last edition of TICO Talk, we asked for your feedback on the publication and many of you took the time to respond. TICO's goal is to make the newsletter even more valuable to you and here's what we heard:
97%

of respondents read TICO Talk on their computer, phone or tablet

86%

of respondents said the information in TICO talk is important or very important

85%

of respondents asked for articles about guidance on compliance

79%

of respondents said they are likely or very likely to make use of the information in TICO Talk

75%

of respondents are happy with the frequency of TICO talk, while 20% wanted to receive it more often
The survey results let us know that our efforts should be around enhancing the online reading experience, as that is how most travel agents read TICO Talk. And, while the majority of you already find the information in the newsletter to be important and useful, there is an opportunity to provide even more guidance on compliance topics.
We hope you enjoy the new TICO Talk and find it to be a valuable resource.
Have feedback?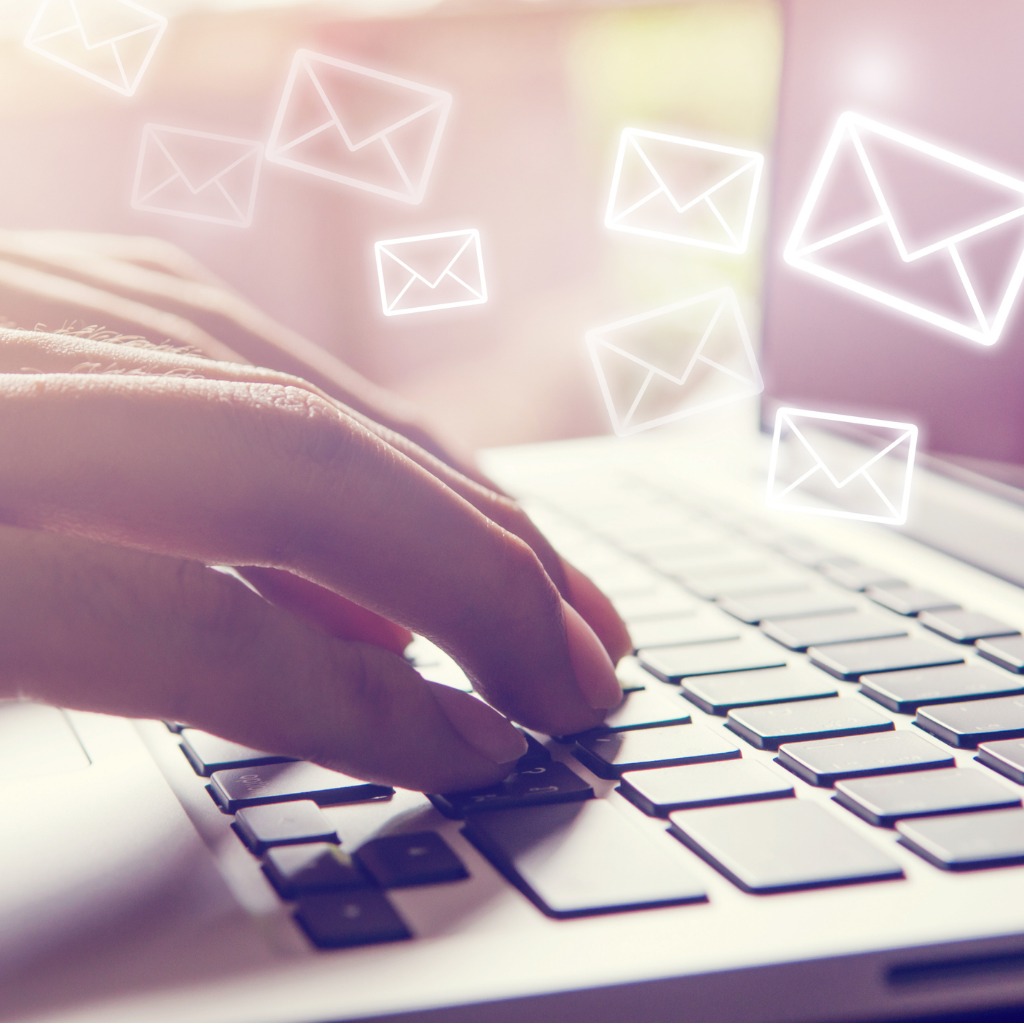 We're looking to make TICO Talk an even more valuable resource for Ontario's travel agents. Let us know how you like the new format. And, are there topics you would like to see covered in future editions?
Let us know by emailing: tico@tico.ca.
Spread the word!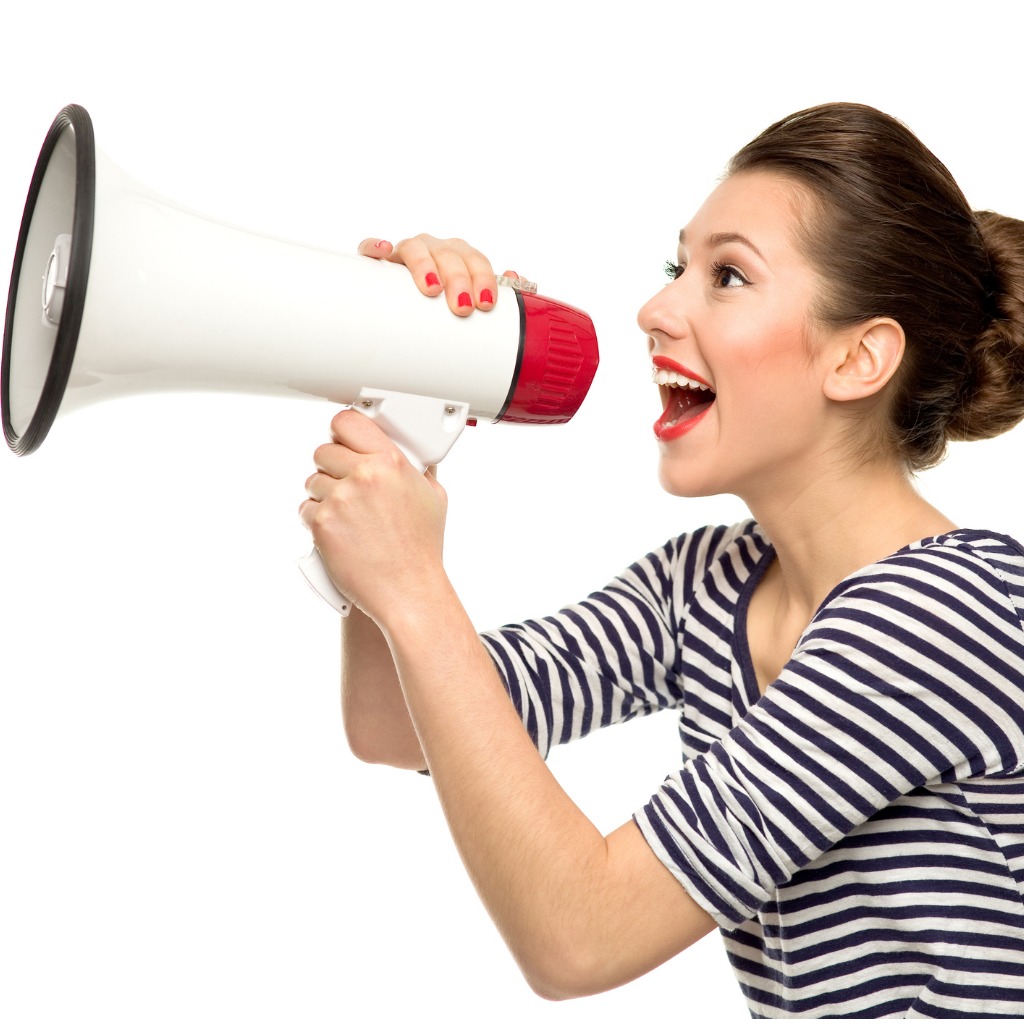 Are there other travel agents in your office?
They might not be receiving TICO Talk if they haven't subscribed to TICO's email list.
Please forward TICO Talk to keep them updated about important news from TICO and encourage them to sign up for our email list.